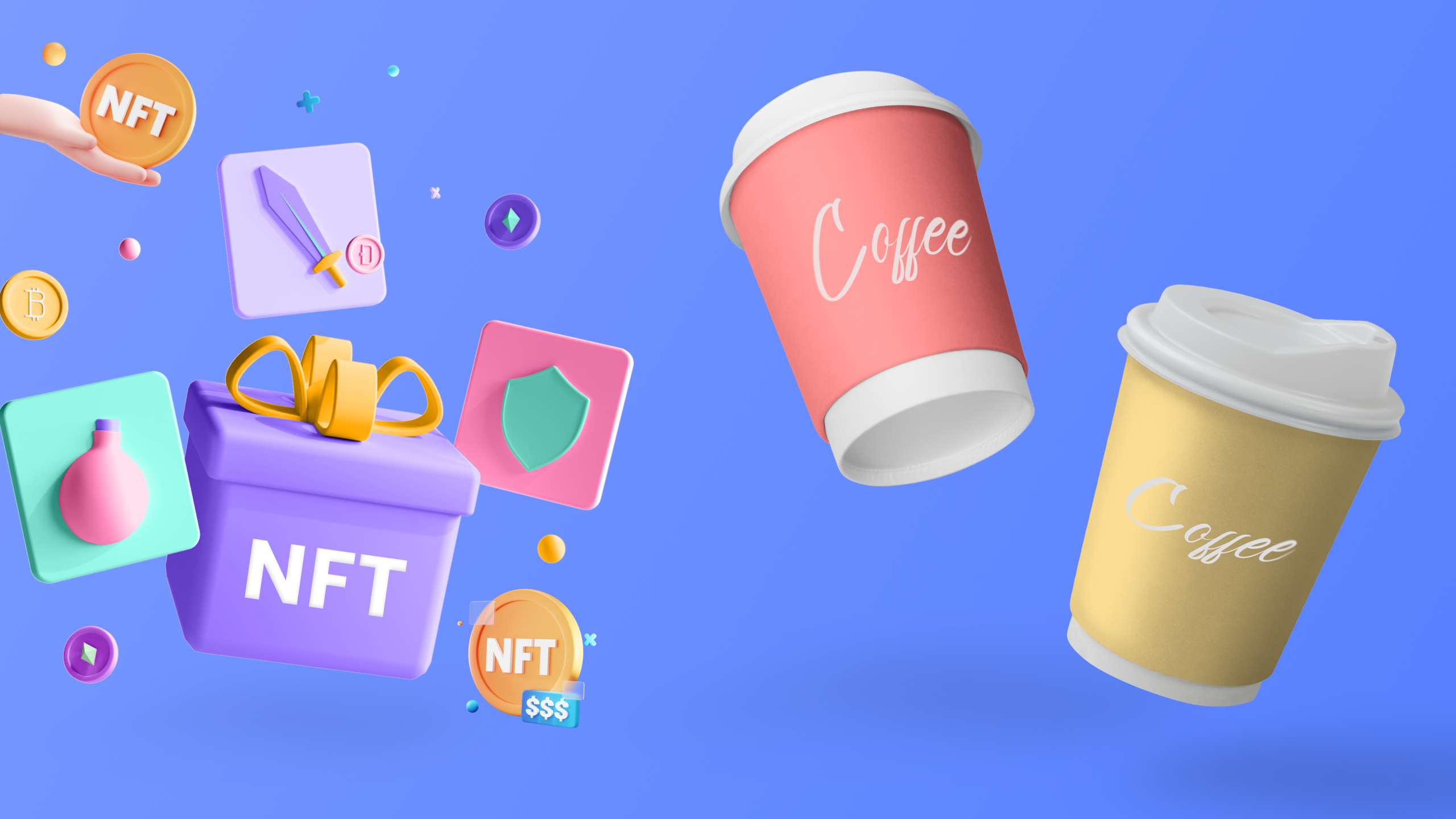 If you have any doubt that NFTs are becoming more mainstream, one of the biggest companies in the world is out to prove you wrong. Brands that want to stay relevant will soon need an NFT strategy, and we are already seeing how some notable players are embracing this.
During its Q2 2022 earnings call last week, Starbucks stated that it was going to be evolving how it engages the 27 million(!!!) members of its Starbucks Rewards program. This is not surprising, given Starbucks' history of being an early adopter of new technology.
In his remarks, Starbucks Executive Vice President and Chief Marketing Officer Brady Brewer said:
Emerging technologies associated with web3, and specifically NFTs, now enable this aspiration [of the third place] and allow us to extend who Starbucks has always been at our core. We are creating the digital third place. To achieve this, we will broaden our framework of what it means for people to be a member of the Starbucks community, adding new concepts such as ownership and community-based membership models that we see developing in the web3 space.
Coffee, Community, and Connection
NFTs are most successful when there is a strong, active community to engage with them. And we all know that Starbucks customers really love their coffee, and often the experience of the stores themselves. Starbucks is naturally positioned to be among the first brands to truly embrace the concept of NFT 2.0.
So how might Starbucks use NFTs? They listed broad examples that included engagement and access to content and experiences – and they expect that using NFTs in these ways will add to the growth of their business.
Brewing Up Ideas
While Chainstarters has no affiliation with Starbucks (although we're here if you want to talk!), we cannot help but get excited when imagining the cool things the brand might do with NFTs.
It's probably a given to say that members of their rewards program will receive NFTs as proof of membership. And those NFTs will have different tiers, depending on how frequently a customer visits or how much they spend. Customers can be incentivized to spend more with the promise of newer, increasingly rare NFTs for each tier they reach. Perhaps a higher tier of the membership unlocks a menu only available to those with that NFT!
Another example: Let's say you're a regular customer who visits your nearest Starbucks almost every day. You happen to miss a day – maybe you're sick, running late, or really busy. Well, Starbucks can take note and airdrop you an NFT with a special code that lets you get free delivery on your order.
Maybe you're a less frequent customer who visits fewer than 10 times per month. Starbucks may try to increase your engagement by sending you an NFT that gives you a 20% discount on your next three orders. Or perhaps one that allows you to get a coffee on the house for a friend the next time you visit.
Starbucks can also easily get into the game of selling NFTs or bestowing rare NFTs that have utility that is worth reselling. Maybe there is a special drink they come up with that is only available to people who purchase the NFT related to that drink. (You pay for access to the drink and for the drink itself. It's wild, but people will pay and they will want to show off that NFT.) This creates completely new revenue streams for the company.
Lastly, Starbucks will likely be entering the metaverse and selling digital assets. Customers could create unique, customized beverages in the virtual world – perhaps even ones named after them. If enough people in the metaverse like a particular drink, Starbucks could put it on their menu for a limited time.
The Bottom Line
Finding new methods of engagement to foster community and connection can yield positive results for big brands, like growth or a bigger bottom line. (Ideally both!) The most effective strategies will find ways to bring the physical and digital worlds together. NFTs offer possibilities as varied as Starbucks drink orders themselves.
The key to this strategy is finding a platform that allows the company to seamlessly implement the web3 technology and marry it with the web2 experience that their customer base knows and loves as much as their daily dose of caffeine.
Want more info on how we do this at Chainstarters? Grab your coffee and head this way!