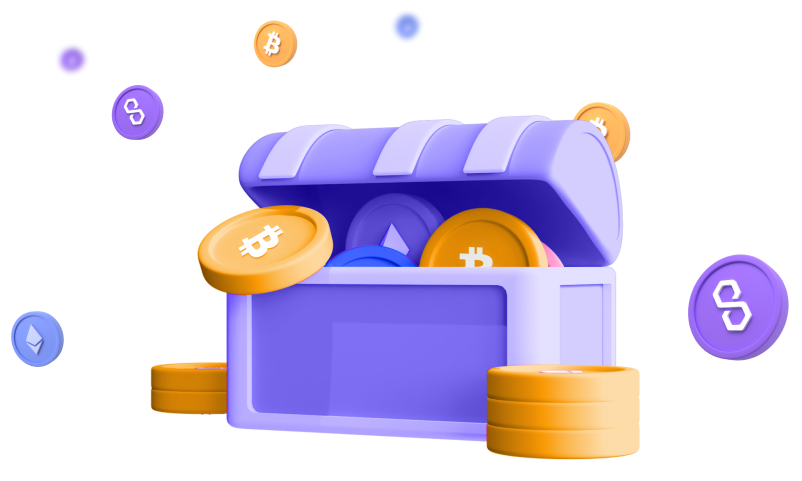 Growing a brand in a highly competitive market is a daunting task that comes with many challenges. How to acquire new customers without breaking the bank? How to further engage existing customers efficiently? At the same time, consumers are demanding fresh, customized ways to interact with brands that create healthy, emotional engagement and drive value.
Everyone is familiar with email marketing campaigns, and we all experience how fiercely companies compete with each other for consumers' attention – and dollars – by bombarding our inboxes several times each week, if not every day. While still effective, this strategy is a bit played out. Our social media feeds are also loaded with ads and promotional posts, begging us to like, click, and shop for a quick dopamine hit when we tap "Buy Now." That rush quickly fades, and then we're back to scrolling. Digital engagement does not often lead to real-world fulfillment.
We collectively spent the last two years inside our homes and on our devices. We masked, quarantined, created "social bubbles," shopped online, and lived life six feet apart from the rest of humanity. The next phase of marketing will be one that brings the consumer out of the digital-only world and into the physical one.
Now that the world has mostly opened up again, it's time to re-engage. People are eager to return to experiences IRL: seeing movies, going to concerts, attending sports games, dining indoors, shopping in-person, and traveling. How can brands get consumers excited about products and experiences in new ways?
The Customer Engagement Paradigm Shift
We believe strongly that NFT's are not going anywhere, and that they will continue to evolve into assets with utility that companies can leverage to impact their business in positive, measurable ways. We call this "NFT 2.0."
Just as companies have strategies for email marketing and social media efforts, so too will they need to create a holistic NFT strategy. Leading brands are already using NFTs to engage with their target audience in unique and exclusive ways.
Web2 gave birth to the age of social media and email marketing, which were major steps in increasing the connections among brands, loyalists, and new consumers. But after so many years, we have full email inboxes and overwhelming social media feeds.
Curated company posts and carefully selected ambassadors with the seemingly "ideal" life can still garner likes, comments, and conversion. However, those picture-perfect promotions can also make scrollers want to turn off their devices. There has been a paradigm shift in the way people want to browse, interact with, and shop their favorite brands. Society is demanding change.
We're in a new era where people want accountability and community, as well as aligned incentives. In other words, people want brands to engage them and get them excited without the social media hangover. Brands that recognize the opportunities in web3 now will have a competitive advantage in the race for market share by creating new channels of engagement and additional levels of trust between them and their consumers.
The Power in Early Adoption of Web3
We are still years away from web3 becoming mainstream, where blockchain-enabled technologies are as entrenched in everyday life as our smartphones. Companies that understand the opportunities now to create a web3 strategy that is easy to implement – for both a brand and its users – will ensure that they are ready to take full advantage of this technology as it is more widely adopted.
Remember the early days of the internet when it was really hard to build a website? Brands wanted to get online, but it was difficult and expensive . . . until WordPress came along. WordPress now powers over 450 million websites on the internet, including those of some of the largest companies out there. Why? Because they made it so that anyone could build a website.
Web3 is very new. Implementing solutions that leverage blockchain technology is difficult and complicated. As a sector of web3, NFTs have created a new channel for marketing and engagement. The consumer wants to be more involved in the brand. They want to feel like they're a part of something, a community.
In the near future, companies will need to have a holistic NFT strategy. And that strategy needs robust infrastructure to support it, not a one-off tool. It also needs to be really easy to implement. The companies that successfully adopt web3 early will be those that do not need to build out an entire technical team to do so.
The Time is NOW for Brand NFTs
Brands across a variety of industries are leveraging the power of web3 early to attract, engage and delight consumers. Adopting web3 now is a way to stay ahead of the competition and capitalize on new opportunities faster than traditional advertising methods.
Chainstarters is the first to provide the infrastructure to allow companies to adopt blockchain technology without needing to develop the technical expertise or build out a new development team. Our ready-made templates allow companies to create a holistic NFT strategy to acquire new users, further engage existing ones and create experiences that tie the digital world to the physical one. Web3 does not have to be complex or expensive to deploy. Build your brand's web3 strategy with us and revolutionize customer engagement. Learn more here.